Our Renovations Are Complete!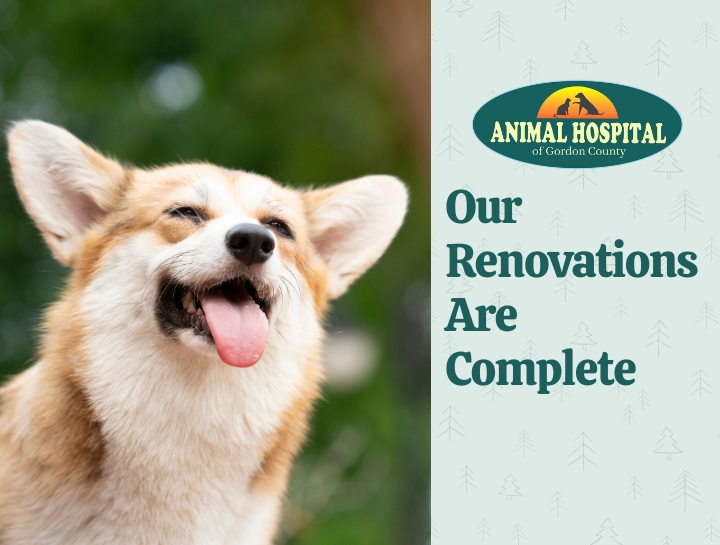 May 11, 2023

We're paws-itively thrilled to announce that our renovations are complete!

The renovated facility will allow our team to continue to provide high-quality care to your pets. The renovations include more space allowing for better workflow, an expanded treatment area, a larger lab, space for dental X-rays, and cat condos in our upstairs area that will provide our feline boarders the purr-fect amount of privacy and comfort during their stays.
Animal Hospital of Gordon County has undergone many changes since it opened in 1980. This renovation project allows us to continue to provide exceptional care to your pets and we are so excited to welcome your pets into our improved space.
Follow us on Facebook for more Animal Hospital of Gordon County news!
Thank you for your continued support and for entrusting us with your pet's care. We hope to see you soon!